Addressing Caregiver Anger and Resentment: How To Manage Negative Emotions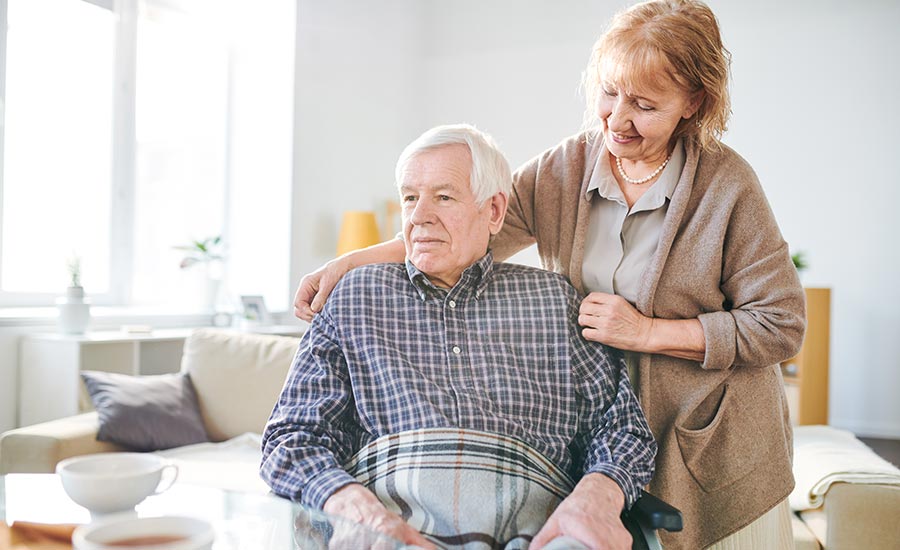 While more than 1 in 5 Americans are providing some form of care for a family member, the challenges that come with caregiving often go unaddressed.
Caregiving is viewed as an act of compassion and selflessness, but it can also be filled with challenging emotions, such as anger and resentment.
If you're feeling this way as a sole caregiver for a spouse or family member, you're not alone. We'll explain where caregiver anger and resentment come from, and help you find tools that can offer support — from respite care services to stress management techniques.
What is Caregiver Resentment?
Caregiver resentment is a condition that's characterized by emotional distress, burnout, irritation, anger, a feeling of unfairness, and physical exhaustion — especially when the caregiver's needs and well-being are neglected.
These feelings typically occur in a sole caregiver, when they have been providing care for a long period of time.
Is Caregiver Resentment Normal?
Yes, caregiver anger and resentment are normal emotions that you can experience when you feel stressed or underappreciated, as caregiving can be an extremely demanding role that can take a toll on your physical, emotional, and mental health.
Keep in mind that the anger and resentment you might feel as a caregiver do not reflect your love and commitment to the person you're caring for. Instead, these emotions are a sign that you may need additional support from senior care professionals.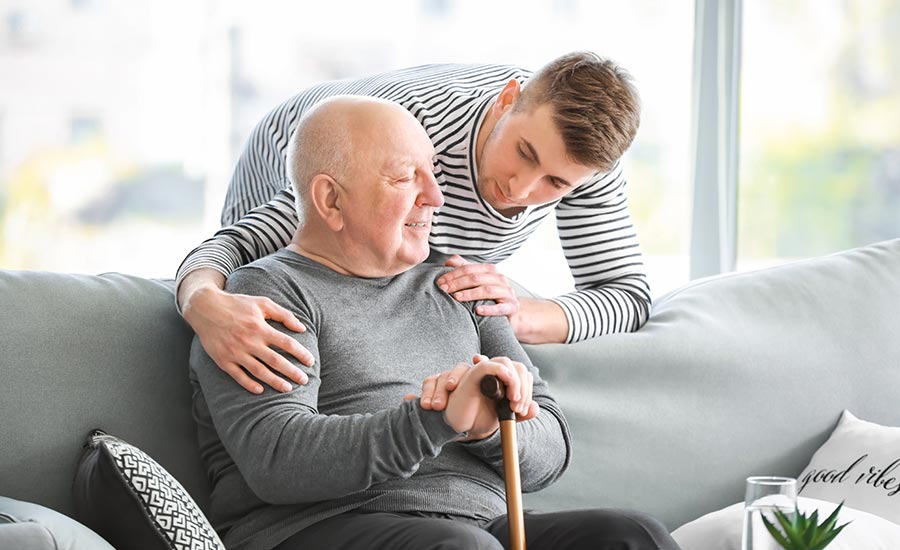 What Causes Caregiver Anger and Resentment?
While it can be rewarding, caregiving can also be an overwhelming and challenging role, which can manifest as stress, anger, and resentment.
Identifying and understanding the factors that can cause caregiver resentment is the first step to developing healthy coping strategies.
Caregiver anger and resentment can be caused by:
Overwhelming responsibilities: You may juggle multiple tasks as a caregiver, including your loved one's personal and medical care, household chores, and financial management.
Lack of control: Caregiving often includes unpredictable situations. Mood disorders are common in the elderly, for example, which cause your loved one to act out.
Lack of support: You may feel isolated or abandoned by family members or friends who are not sharing the burden that comes with caregiving.
Lack of privacy: Your personal space and time may often be interrupted, leading to frustration and resentment.
Lack of appreciation: You may feel unappreciated or taken for granted by the loved one you are caring for or by other family members.
Loss of personal time and freedom: You may need to sacrifice your hobbies, social life, or career to accommodate caregiving duties.
Unmet expectations: You may have unrealistic expectations about your ability to provide care. For example, if you are working a day job, you might expect other family members (such as siblings or adult children) to step in and help. If no one offers a hand, you might feel disappointed.
Role reversal: When caring for an aging parent, spouse, or senior loved one who has taken care of you, you may have trouble adjusting to the role reversal.
Guilt: Guilt is common for those who are taking care of a loved one who is suffering from a chronic or terminal illness. You might feel that you are not doing enough to properly care for your loved one, despite your efforts.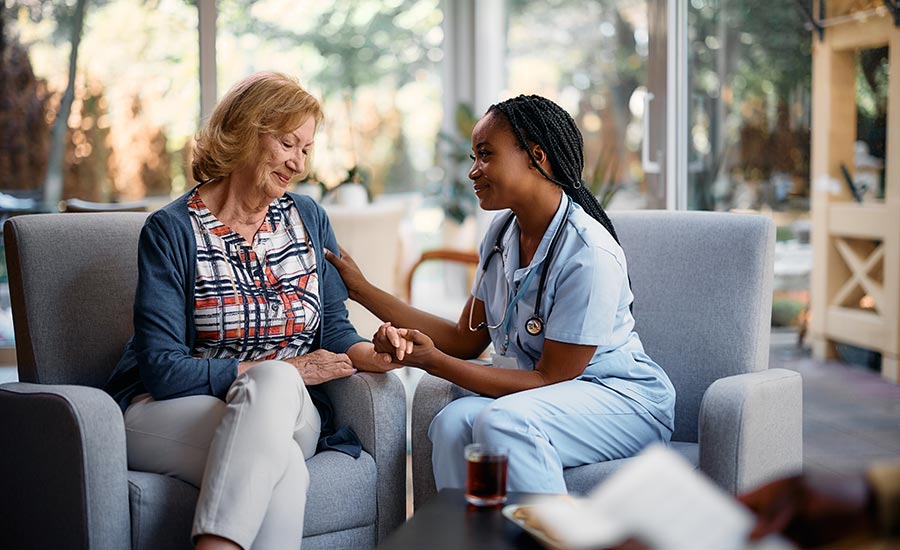 How To Manage Caregiver Resentment
As a caregiver, it's normal to experience feelings of anger, frustration, or resentment towards your loved one who needs care.
However, holding onto these negative emotions can lead to strained relationships and a decrease in the quality of care that you're able to provide.
If you find yourself struggling with caregiver frustration, it may be time to seek and accept help through professional respite care services.
Additional ways to manage caregiver resentment include:
Acknowledge your feelings: Recognize and accept that caregiver resentment is a natural emotion.
Identify the factors that are causing your caregiver frustration: It's crucial to identify the reasons behind your feelings and not suppress them.
Communicate your feelings: Share your feelings and concerns with your family, friends, or caregiving support groups to help reduce the emotional stress you're experiencing.
Set boundaries: From saying "no" to certain requests if they are beyond your abilities to setting a schedule for when you can offer care, set boundaries on what you can and cannot do as a caregiver. This can help you maintain your well-being and ensure that you can provide the best care possible for your loved one.
Educate yourself: Learn as much as you can about your loved one's condition to help you understand their needs and manage expectations throughout the caregiving process.
Delegate tasks: Divide caregiving responsibilities among family members, close friends, or professional caregivers to reduce your workload and help you focus on specific tasks without feeling overwhelmed.
Develop a routine: Whether it's dropping by your favorite coffee shop in the morning or going to bed at a specific time, establishing a daily routine can help create structure, making your day more productive.
Practice gratitude: Focus on the positive aspects of your life and the things you are grateful for, and record them in a gratitude journal to help you shift your perspective and reduce negative emotions.
Learn stress management techniques: Practice stress-reducing techniques such as deep breathing exercises, mindfulness meditation, aromatherapy, or progressive muscle relaxation to help manage stress and negative emotions.
Don't be afraid to ask for caregiving help when you need it: Keep in mind that you can't do everything alone. Ask for help from family, friends, and professional caregivers when you start to feel burnt out.
Find support: Find caregiver support groups, online forums, or counseling services where you can connect with others who understand your situation. Sharing your experiences and finding a community can help reduce feelings of isolation.
Take a break: Prioritize your physical, emotional, and mental health through practices like regular exercise, proper nutrition, and adequate sleep. Schedule regular breaks and engage in activities or hobbies you enjoy.
Stay organized: Create a daily, weekly, and monthly schedule for your loved one and utilize organization tools — like a task management app or online calendar — to help you manage doctor appointments, medications, and other caregiving tasks.
Reevaluate your expectations: Make sure your expectations are realistic. Accept that circumstances can often change, your loved one's needs can evolve, and your caregiving abilities are not endless.
Consider visiting a licensed mental health professional: Ask for professional assistance from a therapist to help you process and cope with your emotions if your caregiver resentment becomes unmanageable.
Find Help With Caregiving at Always Best Care Senior Services
When caregiving becomes overwhelming, our compassionate and professional team can step in to help.
At Always Best Care Senior Services, we offer reliable senior care to support you and your loved one.
We uphold an unwavering commitment to delivering high-quality healthcare services that are tailored to meet the unique physical and emotional needs of the elderly.
For more than 25 years, our devoted team has consistently provided trusted and personalized senior care in over 225 locations across the United States and Canada.
Our services include:
Respite care services: We help you take much needed off from caregiving responsibilities so you can attend to your own needs, such as work, personal errands, or rest. A trained and qualified caregiver from our team temporarily takes over the care of your loved one, providing the same level of care and attention as you would give them.
In-home care services: We support your loved one's needs in the comfort of their home. This includes around-the-clock care, laundry services, meal preparation, light housekeeping, medication reminders, overnight care, bathing, grooming, and dressing services.
Skilled home health care services: We create personalized home care plans for your loved one when they are recovering from an illness or require special needs. This includes chronic illness management, incontinence or toileting services and more.
Specialized home care services: We monitor your loved one's health using advanced special care solutions and technology.
Senior living referral services: We help you find the ideal senior living community for your loved one to make sure they receive exceptional care.
Veterans assistance program: We help you obtain funds to pay for your veteran loved one's care.
By asking for help, whether it's through respite care, sharing your feelings with support groups, or simply asking your family and trusted friends to pitch in with caregiving responsibilities, you can reduce or even eliminate the feeling of anger and resentment.
At Always Best Care Senior Services, we can help you navigate through the fulfilling yet challenging role of being a caregiver.
With our team of compassionate and professionally trained caregivers, we can step in to provide care for your loved one, giving you much-needed time to rest, engage in personal activities, or simply catch your breath.