Discover Exceptional Assisted Living In Milton, ON: Always Best Care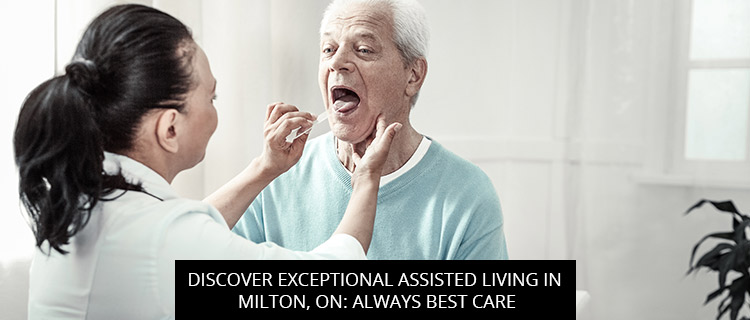 Choosing the right assisted living services for your beloved seniors is a pivotal decision. In Milton, ON, Always Best Care has emerged as a trusted name, recognized for our dedication to providing top-notch senior care services. Our extensive experience and commitment make us a reliable choice for families seeking exceptional care.
The Distinctiveness Of Assisted Living At Always Best Care
At Always Best Care, we stand out in the assisted living sector due to our unwavering focus on individualized care. We acknowledge that every senior has unique needs and preferences. Whether it's aiding with daily activities, managing medications, or offering specialized care, our skilled caregivers ensure that each resident thrives while preserving their autonomy.
Our Approach To Assisted Living In Milton, ON
Our philosophy at Always Best Care is rooted in creating a nurturing and vibrant community for seniors. Our caregivers go beyond their role, forming genuine connections with residents that foster a sense of belonging. This approach isn't solely about addressing physical needs; it encompasses emotional and social well-being.
Reasons To Choose Always Best Care For Assisted Living
Expertise: With extensive experience in senior care, our team brings a wealth of expertise to cater to diverse needs effectively.
Comprehensive Services: From aiding with daily tasks to facilitating transportation, our wide spectrum of services is designed to meet various requirements.
Safety and Security: The safety of residents is paramount. Our facility is built with security features that ensure peace of mind for residents and families.
Engaging Activities: We believe that an active lifestyle contributes to seniors' well-being. Our engaging activities promote physical and mental health, enhancing residents' quality of life.
Sense of Community: Always Best Care isn't merely a facility; it's a close-knit community. We foster social interactions and an environment that combats isolation.
Experiencing Excellence In Assisted Living With Always Best Care
Selecting Always Best Care for assisted living in Milton, ON, means choosing a partner committed to providing unparalleled care and support for your cherished seniors. Our dedication to professionalism, empathy, and understanding ensures that your family members receive the best possible care.
Schedule A Visit And Learn More
If you're seeking exemplary assisted living services in Milton, ON, we invite you to schedule a visit to Always Best Care. Our team is enthusiastic about answering your queries, providing a facility tour, and discussing how we can tailor our services to cater to your seniors' unique needs.
Contact us today to embark on a journey towards enhancing your seniors' quality of life and ensuring their well-being.